"MAT Group Quality Management System consists planning, management and control stages. The main purpose is to ensure that projects are completed within the specified time, with maximum quality and at the lowest cost even under the most difficult conditions."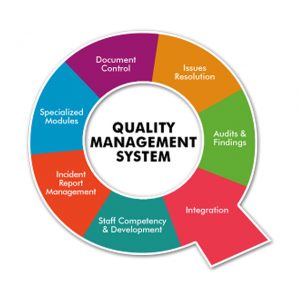 QUALITY POLICY
MAT Group's Quality approach includes the following principles that aim to support the basic operations of the operations.
Ensuring 100% customer satisfaction by way of the requirements regarding the services provided and the collecting and analyzing feedbacks and also requirements and ensuring legal and regulatory requirements;
Defining the Quality Management System and continuous business development plans in accordance with the targets in key performance indicators and according to the process approach.
Development of the whole Organization to ensure that everyone within MAT Group understands the importance of their activities related to their business.
Regular pursue of suppliers, subcontractors to check for fulfilling the conditions of MAT Group.
MAT Group has adopted a Quality Management System in line with the ISO 9001: 2015 standard to be a guide in company management.
To ensure a systematic approach to management and to help make more effective decisions in the analysis of data and information, to assist in setting and reviewing quality objectives, a structure has been defined annually and for the following:
Defining measurable targets and indicators for each process; combined with specific targets consistent with provisionally set dates;
Sharing purposes and objectives with all staff and displaying current indicators periodically. Thus, policies and processes are self-evaluated.
Development activities proposals related to the annual report of the targets achieved in the Management Review Meeting.
MAT Group Senior Management works to ensure the implementation of current quality principles. MAT Group Quality Organization provides all kinds of support to ensure the management and implementation of the Quality System by managers. In this way, it is ensured that the determined targets can be achieved.
INTERNAL AUDITING 
MAT Group regularly conducts internal audits in order to ensure the sustainability and continuous improvement of the quality management system which defined.
Internal audits are carried out with specific programs such as international standards, legal regulations, and company procedures.
Customers' procedures are also used in internal audits on construction sites.
PROJECT AREA QUALITY
MAT Group, regarding the processes and activities, carried out within the scope of project construction management; It makes every effort to achieve the expected quality in the construction field with its approved procedures, competent staff, effective business planning, effective budget management, effective resource management, effective communication management, up-to-date project drawings and specifications, appropriate manufacturing quality control and surveillance activities.
MAT Group, verification of quality in construction activities; follow through quality control, inspection, inspection and surveillance, testing and monitoring of business activities.
CUSTOMER SATISFACTION
MAT Group always prioritizes customer satisfaction for the purpose of setting good and sustainable relationships with its customers.
MAT Group considers the benefits of its customers as well as its own benefits, it exchanges ideas on issues that are in the countenance of its customers before the labor contracts are signed.
Our approach to the areas we work in